RULES TO FOLLOW WHILE AT THE JAMBOREE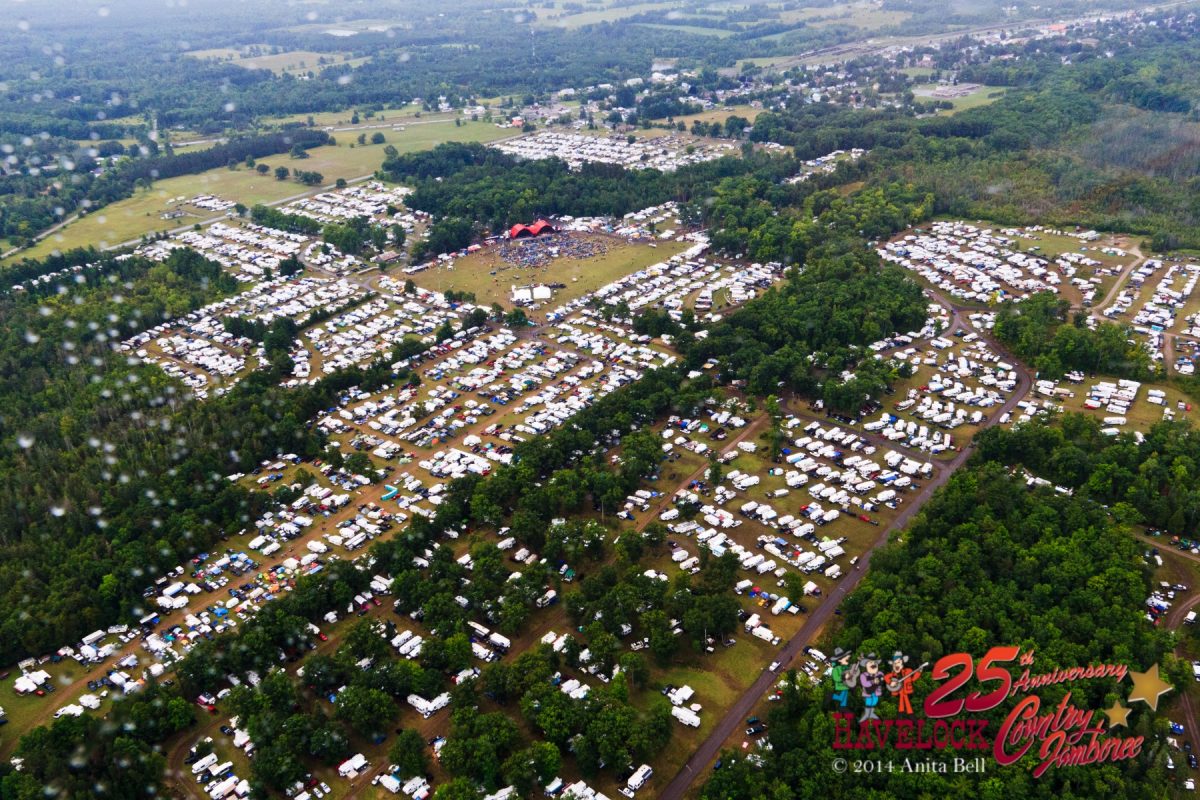 To make our event enjoyable for all, the following set of rules will be enforced at all times during the Jamboree.
Youths and Children Must be Accompanied by an Adult
Due to problems in the past we have found it necessary this year to strictly enforce this rule. Even if a youth has purchased a ticket in advance, they will not be allowed on the grounds unless accompanied by the adult. THEY WILL NOT RECEIVE A REFUND IF THEY HAVE NO ADULT TO ACCOMPANY THEM. We are doing this as an effort to try and control drinking under age. We at the Havelock Country Jamboree DO NOT condone this type of behavior.
No Glass Containers Permitted on the Grounds
Absolutely NO GLASS containers permitted on the grounds. Please bring your beverages in cans or plastic containers. Please pour your drinks into plastic containers. Our "No Glass" policy will be strictly enforced and could lead to eviction from the property.
Please Remember Safety First – NO DRONES ALLOWED!
If you think you should leave it at home then do! If we feel that you have anything that can potentially cause harm or risk we will confiscate it.
Like your Drone, Fireworks, Chinese Lanterns etc. if in doubt call us. 1.800.539.3353
Roadways
In order for us to maintain an orderly park we need your help.  NO WALKING AROUND WITH OPEN DRINKS ON THE ROADWAYS! When heading to the Main Stage Field please transport your beverages in plastic closed containers and keep them in your bag! Excessive amounts of alcohol are not allowed in the Stage Area, Coolers will be checked to ensure you are not transporting EXCESSIVE amounts of alcohol.  NO GLASS IS ALLOWED ON THE GROUNDS. We thank you for helping us to maintain safe roadways.
No Dogs Permitted on the Grounds
NO DOGS WILL BE ALLOWED ON THE JAMBOREE SHOW FIELD OR GROUNDS. We have never allowed dogs on the Show Field and our policy has always been only Small Lap Dogs (15lbs and under). – Our DOG policy for small "lap" dogs is – ON YOUR CAMPSITE ONLY see details below – if your dog is a service dog you MUST have your paperwork with you. Please call us if you have any questions.
We have had too many people break the rules, if this continues to happen then we will have no choice but to say NO PETS at all unless service dogs. The conditions we have always made very clear will still apply. #1. the dogs stay at the campsite. #2. the dog does not bark or make any excessive noise. #3. if there are any complaints about the dog, the owner will have to remove the dog from the premises. The owner will not receive a ticket refund and the owner is welcome to come back on the grounds without the dog. Small Lap Dogs means UNDER 15 lbs. Service Dogs will need to have proper paperwork for approval and will be allowed to accompany the owner as always but you will need to show your papers.
Fires
Absolutely NO OPEN FLAME FIRES are allowed on the Jamboree Grounds.
Shuttle Buses
Anyone causing a disturbance on our "shuttle" buses will be evicted. Zero tolerance. No Refunds. Our buses provide convenient transportation around the grounds for all of our campers and is especially important for seniors and disabled people to get to and from their campsites to the stage field. Please assist us – we ask that you give a "helping" hand to those carrying chairs etc. Our aim is to make everything as easy and safe as possible for all. Open liquor is not permitted on the bus. Disorderly conduct will not be tolerated Security staff will be on the bus to ensure compliance
Music
 (Other than on stage)
People come from near and far to listen to the music we provide on our twin stages and to jam at your campsite afterwards. Loud music from vehicle radios, amplifiers or any other sound system is a disturbance to everyone and is not allowed. Anyone caught disturbing the peace in this way will be evicted without a refund.
Generators
Generators will be allowed to operate between 8 am and 11 pm. If your generator makes excessive noise or creates excessive fumes you will be asked not to use it. We understand some people have health related issues that require the use of generators all night. In fairness to other campers, these generators must be whisper quiet and not disturb other campers in any way. If you do not comply with these rules you will be evicted without a refund.
Please be assured that all of the above rules will be enforced and there will be no second chances. Our main objective is to make our event an enjoyable experience for all of our loyal country music fans. We are pleased to report that due to the combined effort of our staff and all of the fans we had relatively few problems at the 2019 show. We would like to thank everyone and ask for continued support at the 2020 show!
IF YOU ARE CAUGHT BREAKING ANY RULES WITHIN THE JAMBOREE GROUNDS YOU WILL BE EVICTED WITHOUT A REFUND.