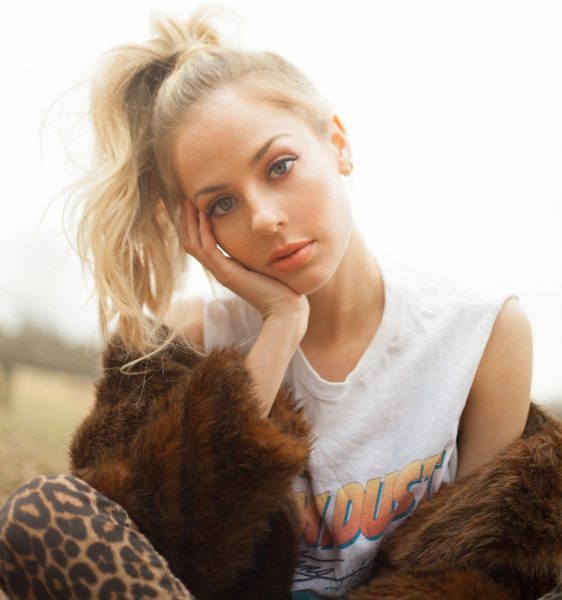 Thursday, August 19/21 at 8:00 PM
With her first new music since 2015 MacKenzie Porter presents a pair of no nonsense, hook-laden tracks that are timely and timeless. Scheduled for release on November 30th on Big Loud Records, 'About You' and 'Drive Thru' showcase the Nashville-based, Canadian born singer/songwriter's substantial chops as a vocalist and songwriter as never before.
Produced by Joey Moi (Florida Georgia Line, Dallas Smith, Jake Owen), Porter's latest songs find her treading the line effortlessly between modern and traditional country and displaying a depth of musical experience and emotional range as a performer that can only be accumulated by someone who first took to the stage as a youngster.
Growing up in Alberta on her family's working ranch near Medicine Hat, Porter came by her country bona fides honestly. "At my house somebody was always singing at the top of their lungs 24/7, and my father and grandfather always played country radio while we worked. So that's how I fell in love with country music." At age four Porter also began studying classical piano, violin and voice. Beyond lessons, she also performed regularly with her siblings and cousins in the family's band.
After relocating to Vancouver in her late teens she fell deeply in love with songwriting and recording her own material and, in 2013, released her self-titled debut album. Over the next three years she garnered nominations for prestigious Canadian music awards including the 2015 JUNO for Country Album of the Year and the CCMA Award for Female Artist of the Year three years running. Over time she's also toured extensively on her own and in support of artists such as Kenny Chesney, Rascal Flatts and Blake Shelton. Additionally, in 2016, Porter was featured on Chris Lane's 'Circles' from his Top 10 US Country record, Girl Problems.
Since making the move to Nashville in 2014 Porter has continued to develop her chops as a songwriter with a variety of A-list talents including Nicolle Galyon, Craig Wiseman, Natalie Hemby, Tommy English and others. And while her powerful delivery and chill-inducing harmonies have invited comparisons to other artists, MacKenzie Porter has a style and a singular voice as a songwriter and performer that's uniquely her own.