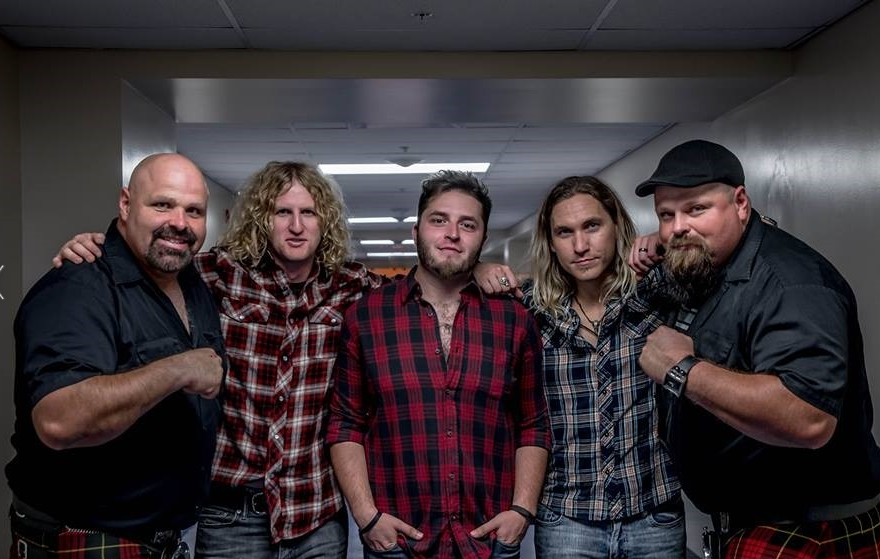 Friday, August 20/21 at 1:40PM
 Always entertaining and definitely unique, The Mudmen are a blast of Celtic energy whose members are known to be characters both on and off the stage. First discovered in 1993 as 
The Campbell Brothers", the band signed a deal with EMI Records and changed their name to "Mudmen" in 1998. Their music has been featured on Xbox and PlayStation games, NBC's television show "Black Donnellys", WWE Wrestling, Don Cherry's 9, 19, 20, 21, 24, 29 hockey videos, The Mackenzie Brothers TWO-FOUR Special on CBC, HBO's Shameless TV Show, HNIC Coach's Corner (Dale Hunter tribute), 6 music videos on Much Music, and they've reached top 20 on the Edge radio.
In 2008 the Campbell Brothers were asked to perform on the new "Hockey Night in Canada" theme song produced by Canadian Icon Bob Rock, where Ron McLean quoted "Mudmen we love em" televised. This  lead to many opportunities  including a 3 month tour,  PBS special/DVD, and a performance at the Canadian Country Music awards with Johnny Reid.
The Mudmen "Campbell Brothers" have appeared twice on Parliament Hill for Canada Day where they performed and shook hands with the Queen televised, performed at the Edmonton Oilers & Calgary Flames home opening game ceremonies on  CBC, Guested on The MacKenzie Brothers 24 Anniversary CBC, and  performed at  The '84 Oiler's Stanley Cup  Gala Re-Union with Wayne Gretzky, Sarah McLaughlin, Red Ryder, and full team present .
With over 3000 shows to date, The Mudmen Robby Campbell, Sandy Campbell, Jeremy Burton, Mike Meacher and Dan Westenenk believe that nice guys can finish first. While enjoying life & what you do translates to all audiences.
The Mudmen are building a legion of fans from young to old with career highlights such as 12 Canada Walk of Fame Ceremonies, the Leaf & Bruins Game at The Air Canada Centre , opening performance for ZZ Top & The Guess Who, 7 Grey Cups, 3 Brier Curling events,3 IPA plowing matches, The IHHF  World Hockey tournament , 3 Memorial Cups,6 Molson Canadian Snowjams ,over 40 cross Canada Tours, festival dates in  Canada,America & Europe and a performance at TSN's "For the Love of The Game" Canadian gold ring presentation with Sidney Crosby.
The Mudmen have 9 studio recordings ( formerly signed to EMI Records) 6 music Videos ( MTV/Much Music) celebrating their 20th anniversary in March of 2018.